Buying the best shoes for Himalayan Trek is a tedious task If you are a beginner and when you have no idea about the Himalayan trails. When it comes to Himalayan Trek, one might be focusing more on Apparels, Trek Gears, Sunglasses, Rucksack, and stuff similar to that. But trust me most of them fail to carry good trekking shoes. The primary reason why beginners fail is, they are simply not aware of the importance of shoes during Himalayan Trek or just thinking of saving money on shoes. Believe me, never compromise on the shoes and it will be your life savior during your treks. Using at least 4 to 5 shoes of different budgets in my Himalayan treks am here to help you choose the best shoes for the Himalayan trek in 5 minutes for every budget. If you have less than 5 minutes of time, just scroll down to the end of the article and you will find a one-liner guiding you.
What to Consider when Buying the Shoes for Himalayan Trek
Following are the few important things to be considered when buying your shoes for the himalayan trek.
Outer Sole with Excellent Grip
The shoe's outer sole is the most important part and one should choose the shoes with deep lugs. The shoes with deep lugs provide you an excellent grip as well as good shock absorption. Deep lugs or button-like structures at the bottom of the shoes ensures that you never slip down in loose and wet soil.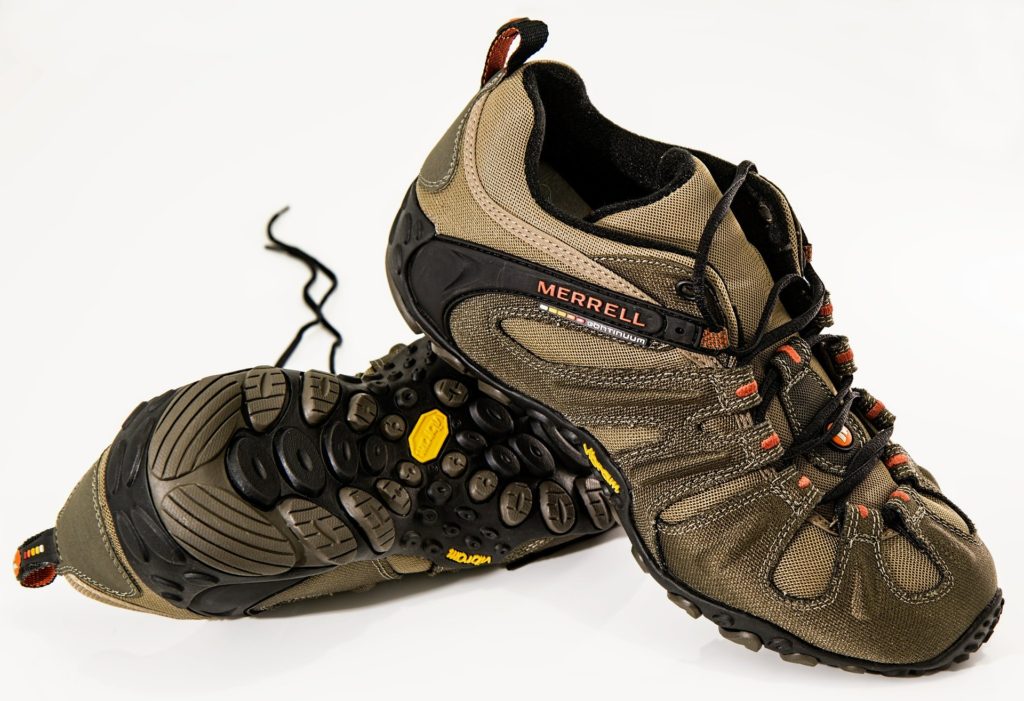 If you know that during your trek you might encounter snow, mandatorily look for the shoes with a nice grip. Also if you know that you might be trekking in rocky terrain, prefer to choose shoes that are rugged. Never ever compromise on the outer sole which touches the ground and if you are trekking in the Himalayas, shoes with Excellent Grip, Deep Lugs, and Rugged in nature are Mandatory.
Water Resistant
Weather in the Himalayas is always unpredictable and most of the time it rains at least once a day. During winters, you will be experiencing snowfall. With this weather condition, one should always look for water-resistant shoes. Even if the shoes are not what completely waterproof, it should be resistant to water to a greater extent. If that doesn't fit your budget, then one should consider looking for shoes that have a quick-dry outer part. But I always recommend the former one.
Weight of the Shoe
The weight of the shoe is another important parameter to consider when choosing the shoes for the Himalayan trek. Shoes that are too weight might reduce your agility during your trek and it might tire you soon. At the same time, Shoes that are lightweight may not serve the purpose when you are trekking with your loaded rucksack. Shoes like Woodland might be weighing more, but there are certainly other factors to consider along with the weight to make the trek more pleasant. One should not just neglect a shoe because of its heavyweight, if you feel the shoes are more comfortable and easy to handle, you can still go ahead with the weighted shoes for your Himalayan trek.
Comfort
Comfort is another important aspect one should take into consideration when buying your shoes for the Himalayan trek. Depending on the trail, the number of days, and weather one can consider the below parameters into account. It's not mandatory to consider all the parameters, if considered its added advantage.
Right Fit
Always choose the shoes that fit you perfectly at the same time ensure that its not tight causing shoe bite. Shoes should have a mild gap so that your feet and toes don't get hurt while descending the mountain. Don't prefer shoes larger than your actual size, which people usually do, as this might not help in critical situations when you are trekking in the mountains. Choosing shoes with the right fit should be considered mandatorily when buying your shoes for the Himalayan trek.
Ankle Support
Ankle support is an add on feature to your shoe and it can be considered based on your need. If you are going for a trek with more than 2 days of duration, it's better to opt for shoes with Ankle support as it provides you a high level of comfort. Based on your comfort you can either choose high, mid, or low ankle support. When you are trekking in rocky terrain, you might end up landing in an uneven surface which can cause ankle twist and hurt your legs. At least a shoe with low ankle support should help you. I prefer low ankle support as I feel comfortable in it.
Flat Feet and In Sole for Your Shoes
People with flat feet easily tend to get an ache in their feet, heels as well as ankle when they are trekking for days. If you are one with flat feet, then Insoles are mandatory for you to have a very nice trekking experience. Consider choosing an insole that helps your feet by providing better arch support. You can consult with any of the Orthopedic Doctors and choose a better insole as per doctor's suggestions. Since some of the flat feet insoles are too thick, you should buy the insole first and consider opting for a shoe that will be more comfortable after placing this insole inside.
If you don't have flat feet, still consider keeping a light normal insole into your trekking shoes. It helps you in providing shock absorptions and better comfort.
Provision to Add Crampon
If your trekking involves some critical areas in snow, then consider shoes with the option to attach a crampon. Even though this is not needed for all treks one should consider a shoe with this facility.
Indicative Table Showing Compromisable Features
This is an Indicative table just for representation. If all the features are present in the shoe as mentioned in the article, it's good. Due to budget constraints if you want to compromise few, can refer this table
Features
Never Compromise
Can Compromise
Outer Soul With Deep Lugs and good Grip
✔
Water-Resistant
✔
If compromising at least consider shoes that can dry quickly.
Even most of the water-resistant shoes cannot withstand water when exposed more
Right Fit
✔
Ankle Support
✔
Weight of the shoes
✔
(Even if the weight is more, if it's comfortable you can go ahead)
Insole
✔
Compromisable features on the trekking shoes due to budget constraints
I hope this article will help you to buy the best shoes for the Himalayan trek. If you are looking for the best Himalayan trek, read my article on Sar Pass Trek and Kheerganga Trek. If you find this article useful, please share it with your like-minded friends and if you feel to save it for future reference, please save the below Pin in your Pinterest Board, by just clicking the save button on hovering over the image.
One-Liner from Dusky Dawn
Consider buying a comfortable, water-resistant trekking shoe not weighing too heavy or too light with an excellent grip and ankle support that fits you in size and budget.
Hope I saved your time with one liner, but do read the article once you are free.
Take care, cheers and see you in another post. Let's travel together !