2020, The year of Lockdown is almost at the end now. We have given enough time to nature and helped it to heal itself. After Being in Lockdown for a while, it's time for us to look out for the Best Places to Celebrate New Year 2021 in India. Yeah, we considered COVID-19 into account while deciding the places. A place that is the best one for me might not be really the best one for you.

Considering a few aspects like Party, Peace with Nature and Adventure, Romantic and Safety, we had chosen the following best places to celebrate the new year 2021 in India

1. Goa – Power-Packed Party Destination.
2. Kasol – Peace-Packed Party Destination with Nature and Adventure.
3. Mumbai – Posh Parties and Luxury Celebrations.
4. Bengaluru – City of Pubs and Dance Floors.
5. Kodaikanal and Munnar – Nature and Mountain Lovers Destination to welcome 2021
6. Coorg – The Family Destination to celebrate the new year 2021
7. Visakhapatnam – Celebrate with your friends in Ecovillage
8. Jaisalmer – Winter and Desert Combo
9. Shillong – Backpack to the Land of Landscapes.
Best Places for 2021 New Year Party in India
Goa
Goa being the Party Destination in India is no doubt the best place to celebrate the new year 2021. People always tend to visit Goa during new years and make it an expensive destination for budget travellers at least during New Year's Eve. Statistics says that with Covid-19 in place, this year the number of domestic tourists visiting Goa is very less and only less than 45 % shack were set up in spite of having permission. If you are expecting a new year in Goa with less crowd, I hope this might be the year that will happen.

Goa never fails to entertain us with its vast number of Beaches, Parties, Shacks, Dance Floors, Resorts and Bars. If you are looking for a power-packed party destination, then Goa should be your first choice as always.
Private Shacks and huts are mostly set up in the following beaches: Calangute, Candolim, Arambol, Mandrim and Morjim in North Goa. Palolem, Patnem and Agonda in South Goa.

Casinos are already Opened.

Sun Burn 2020 has been Announced, but Covid Numbers can do any magic at the last moment. Let's keep the fingers crossed.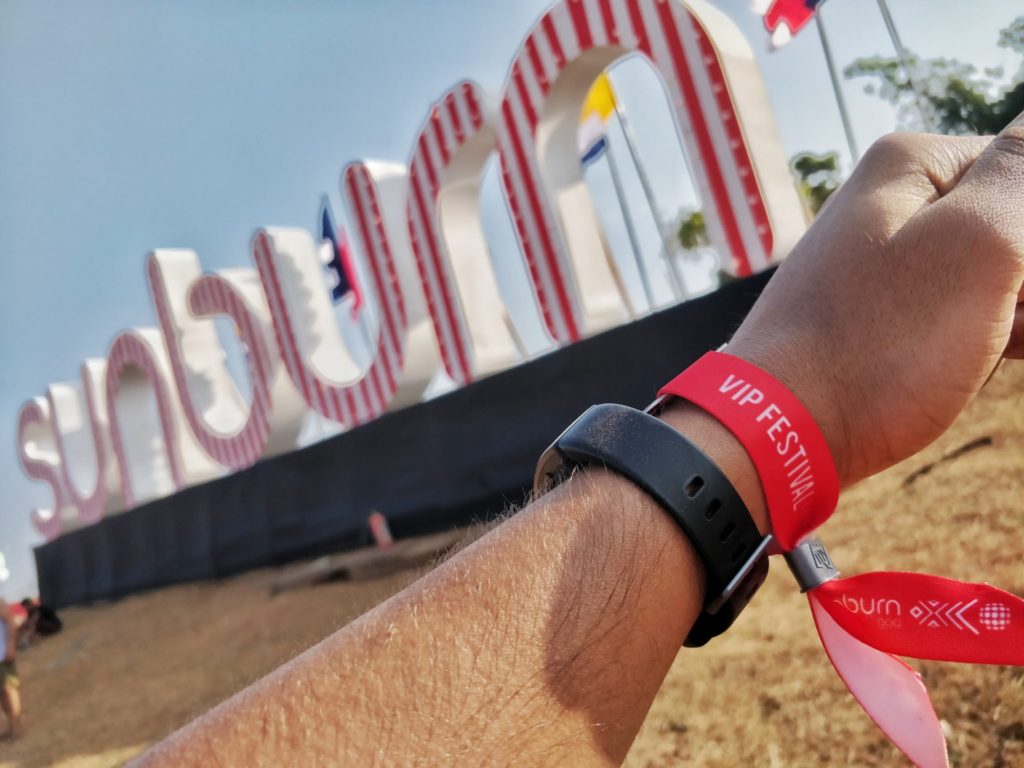 New Year Eve in Goa
Party Hard, Wander in Bikes and Open Jeep, Enjoy Cruising, Resorts, Home Stays, Ayurvedic Spa's, Candle Light Dinners, Sky Lanterns, Beach Talks.
Is Goa Opened for Tourist and what is the entry rules?
Goa is open for tourism and Arogya Setu App is mandatory.
Wearing a face mask is Compulsory in Goa.
Had permitted the only list of few Hotels to Commence the Hospitality Service. For your safety, please take a look into the list of Goa Hotels here.
Goa Government had resumes watersports and cruising. Also, it had published the Standard Operating Procedure for Water Sports. Operators are bound to follow those mandatorily. Please undergo such sports, from a safe operator. To know more on the SOP please click here.
Kasol
The Hippies Paradise is ready to welcome you for celebrating the new year 2021. Kasol is no doubt the best place if you are looking for a destination with a blend of nature, adventure, party, peace and romance. What else one needs, apart from these. Get ready with your backpacks and head to the peace-packed party destination. If you are looking for a complete guide on enjoying Kasol, please click here
How to Celebrate New Year Eve in Kasol
Get High and Party hard, Trek to Local Villages, Camping in Parvati Valley, Enjoy the Snowfall and Cold Waves, Work from Kasol in a homestay.
Himachal Government Advice regarding Covid-19
Himachal is open for tourism and Arogya Setu App is mandatory.
No approval, permission or Prior Testing needed to enter Himachal Pradesh and Kasol.
Bengaluru
Bengaluru mentioned as Silicon Valley of India or IT capital of India is one the best cities to enjoy your new year eve in pubs and restaurants. Other than pubs and restaurants, you can find people gathering in MG Road, waiting till countdown, going for a rally in joy, shouting and screaming and dispersing later.

This year Bengaluru Civic Body is planning to impose restrictions on New Year Celebration and one need to wait for the guidelines to be available.

Other than Pubs, Bangalore will not have any specific amusement and will fail to entertain you. Yes ! only if you are thinking of Pubs and Parties, head to Bangalore, else you can celebrate the new year in other mentioned places !! Apart from parties, you can find people riding and driving to destinations like Chikmagalur, Shimoga and Coorg on new year eve.
New Year in Bengaluru
Book some pubs and night shows to enjoy.
Mumbai
Bombay Municipal Corporation may restrict the celebration of New Year Eve in Mumbai if the second wave of Corona cases increases. No formal announcement is made yet.

Mumbai being the Busiest City of the country will turn to be busier on New Year Eve with parties and pubs engaged everywhere. Unlike Kasol and Goa, it doesn't have any other activities other than partying and welcoming the new year. It might be a destination for Posh Parties and if you are looking for a luxury end of 2020.

For the middle-class budget travellers, I don't think Mumbai can amuse you this year too much. But definitely, you will love the Fireworks at Marine Drive and can spend some time there, if you are permitted.
What to do in Mumbai on New Year Eve
Celebrity Shows, Parties and Pubs, Restaurants and Dance Floors, Enjoy in Marine Drive with your dear ones, Can get to see some celebrities throttling in their cars 🙂
Peaceful and Romantic Places to Celebrate the New year 2021 in India
We had handpicked few destinations in this category, that have a moderate crowd and the less restrictions
Kodaikanal – Munnar : My Suggestion as the Best Place to Celebrate New year 2021 in India
Kodaikanal and Munnar on the western ghats are the go-to destinations for new year celebration. These destinations assure you peace and romance with nature. These are not too crowded and you can enjoy the new year along with your family, considering safety during the pandemic. Youth Hostel Association of India is organising a Trek and mountain biking expedition as well. If you have Christmas Vacation, you can opt this and it should be the best way to welcome the new year in the mountains.
If you are considering a budget friendly new year celebration in a peaceful and romantic way, my suggestion will be Kodaikanal and Munnar.
Kodaikanal and Munnar are both opened for Tourists now. All Covid 19 protocols should be followed by tourist and operators.
Coorg
Coorg also referred to as "Scotland of India" in Karnataka is a peaceful place to celebrate the new year. Awesome climate, coffee estates, flowing rivers and dense forest make this a beautiful place to admire. There are some notable treks like Tadiandamol. One can trek Tadiandamol on 31st December and get ready for a campfire in some of the homestays. A nice trek, Campfire, friends and family amidst the forest and estates, just another way of welcoming 2021. Do you feel like, you wanna experience the same? If yes, then your destination for this new year is Coorg and Tadiandamol.
Visakhapatnam
Visakhapatnam, the Jewel of East Coast is a place with beautiful beaches and no doubt they are a paradise for beach lovers. If you are one such beach lover and need a different environment compared to Goa and Pondicherry, it's time for you to give a try in Visakhapatnam. You will love this city for sure. There are some star hotels along the beaches and host parties in their style. Visit Visakhapatnam to experience blend of nature and party.
The Pedalabudu Ecotourism Society of tribal people have converted their scenic village near Araku to tourist destination recently and one can even visit this village to welcome new year in village style.
Jaisalmer
Jaisalmer gives you a completely different experience of celebrating the new year in the desert and dunes. With cold winter in deserts, you can camp in Jaisalmer along with your friends and welcome 2021 in your style. If you are bored of partying in cities it's time to head to the desert and celebrate the new year in Jaisalmer.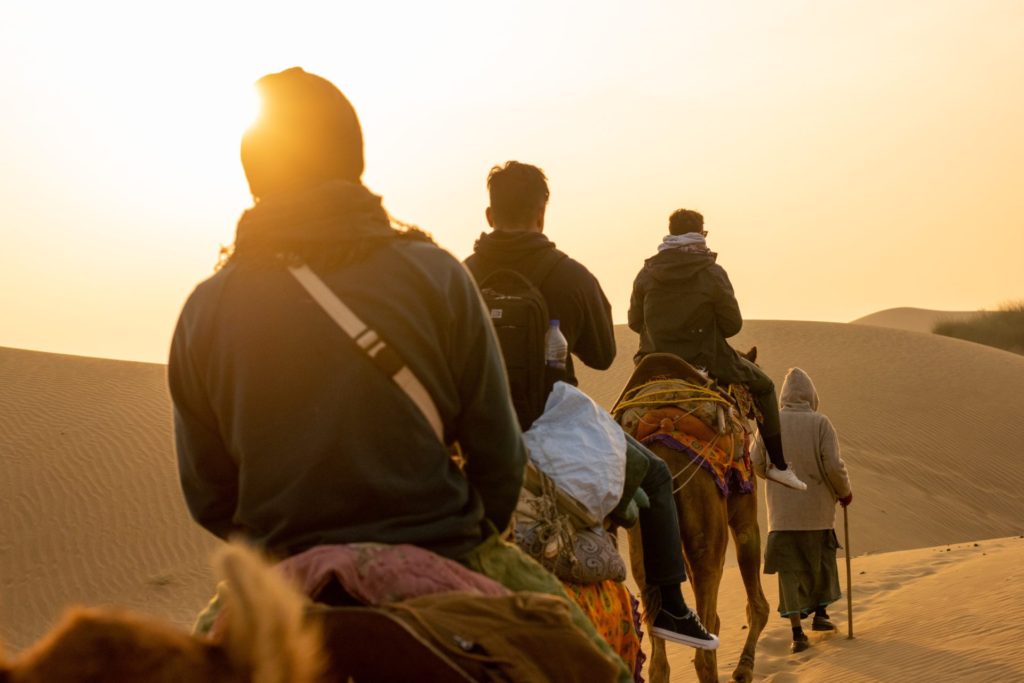 Shillong
The capital city of one of the Smallest city of Country is known for its peaks, landscapes, the abode of clouds and its picturesque views. No doubt they are a visual treat to eyes and might be a perfect spot to spend new year in peace. If you are planning to the northeast, head to Shillong and spend your new year there.
Meghalaya is opened for tourist and Arogya Setu app is mandatory.
These are just a few best places to celebrate the new year 2021 in India. There are numerous other incredible places and villages in India. We don't want to give every place unlike other blogs doing destination promotion, but we felt these places are apt for party and peace. Yeah, we agree that we might have missed some valuable destinations to celebrate the new year. If you feel so, please feel free to comment below. One other important place that we missed is "Our own Home" and at least this year we need to know how to celebrate the new year at home due to the impact of Covid-19. If you are travelling to places, travel carefully, celebrate peacefully and party hard. 😉
Do you find this article worth sharing? If yes do share it with your friends and family. If you feel the article will be needed later for reference, "Pin the below Image" to your Pinterest board. You can do it just by clicking the save button while you hover the image or click the image.